Your Trusted Choice Since 1998!
Septic Services in the Quad Cities, Easter Iowa & Western Illinois
Headquartered in Calamus, Iowa, Total Septic Service has been the solution for all septic services in the Quad Cities, Eastern Iowa and Western Illinois since 1998.  And we have seen it all!  Whether you need an easy and pain-free pump or need a complete new septic tank, Total Septic Service can handle it all.  Talk with us today and find out how easy and most of all how affordable it can be for all of your septic system needs.
DON'T WAIT UNTIL IT'S TOO LATE!
Septic tanks are extremely sensitive and need care every so often.  As a result, Total Septic Service uses state-of-the-art septic tank equipment to care for your system.  By using the highest quality additives and chemicals you can ensure your septic tank is functioning properly resulting in a much longer life-span.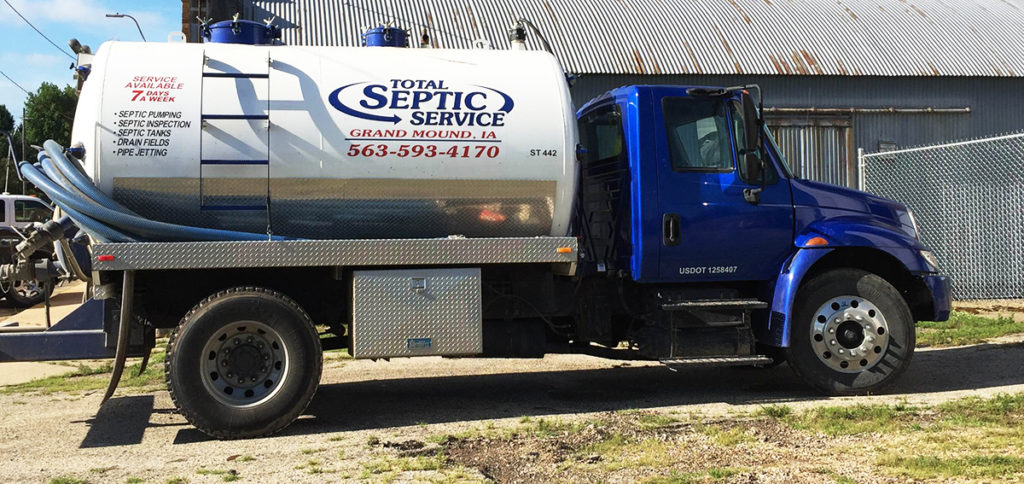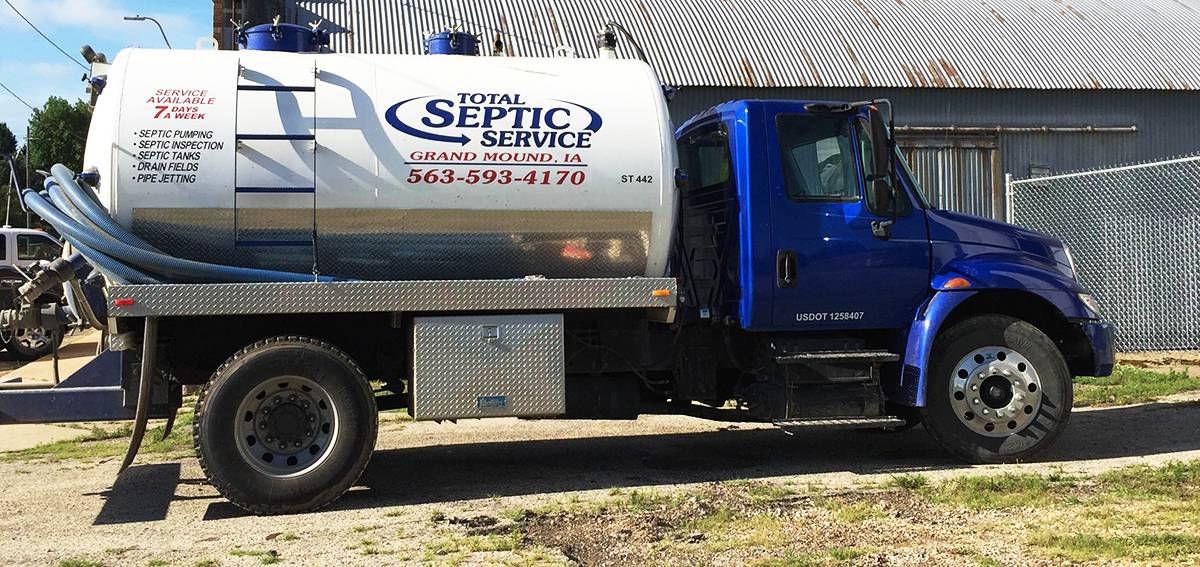 Full Range of Septic Services
In addition to septic system installation, cleaning and maintenance, Total Septic Service provides a full range of services.  Specializing in farm drainage tiling, as well as drain cleaning and jetting, septic pumping and excavation, grease trap cleaning and collection, sewer camera inspections, Ritchie waterer installation, and water line and hydrant maintenance.  No matter the problem, form residential to commercial work, Total Septic Service is here for you.
Finally, a new septic tank can be a very expensive investment.  However, at Total Septic Service we find every way possible to extend the life of your septic tank.  Most of all, you won't necessarily be told you that you need a new tank.  We will inspect your septic system completely and offer various solutions and options to save you money.
Portable Toilet Rental
Furthermore, porta potty rental is now available for your next event!  16 regular porta potty rental units, a handicap porta potty rental unit and a hand-washing station in stock.  Speak with Total Septic Service before your next event in the Quad Cities or Eastern Iowa areas. Learn More
Talk With Us!
Every piece of our equipment is the latest technology and we use state-of-the-art chemicals to ensure your septic system performs at its best.  All pricing is quoted up front and we will explain what you need done so that you understand everything.
Contact us today to talk  about how Total Septic Service can get your septic system performing at its very best and save you money!  Servicing customers throughout the Quad Cities, Eastern Iowa and Western Illinois areas.